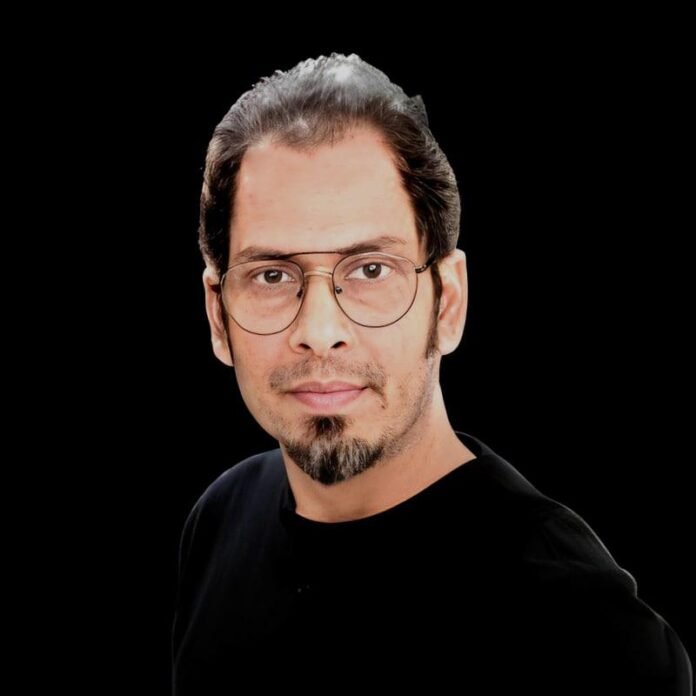 In the dynamic landscape of film, advertising, and literature, Sithesh C Govind emerges as a true virtuoso, leaving an indelible mark across multiple creative domains. His prowess extends from the directorial chair to the written word, showcasing a rare combination of storytelling finesse and cinematic brilliance.
Film and Cinematic Brilliance:
Sithesh's foray into cinema with his directorial debut, "Idu Entha Lokavayya," in kannada is nothing short of a cinematic revelation. The film not only received critical acclaim but was also nominated for the prestigious 13th Bengaluru International Film Festival in 2022. This accolade stands as a testament to Sithesh's exceptional storytelling skills and visionary approach to filmmaking.
Beyond direction, Sithesh played a pivotal role as one of the creative minds and associate directors behind the widely celebrated 2017 Kannada comedy "Ondu Motteya Kathe." Remade in Hindi "Ujda Chaman" His contributions to the Kannada film "Dvamdva" further solidify his position as a versatile creative force, masterfully navigating the complexities of storytelling as a screenwriter.
Literary Trailblazer:
In the literary arena, Sithesh introduces the world to 'Screenella,' a distinctive writing style unveiled in his debut English book, "A Nutty Affair." This family humor genre, readily available in leading online stores, is a delightful fusion of humor and surprise, captivating readers with its unique narrative charm.
Design Maestro:
Sithesh's influence transcends traditional mediums. He takes a hands-on approach to his artistic endeavors, personally crafting posters for his movies—a practice reminiscent of the iconic Satyajith Ray. His artistic endeavors, notably the 'Kambala' series and innovative place name typography called toponomy, have not just gained recognition but have gone viral, attesting to their widespread appeal.
Mentor and Motivator:
Beyond his creative output, Sithesh serves as a motivational guide for many filmmakers. His mentorship has proven instrumental in nurturing the talents of aspiring filmmakers, contributing to the growth and dynamism of the creative industry.
Entrepreneurial Ventures:
As the founder of the boutique creative agency www.creativedirector.in, Sithesh continues to push creative boundaries, providing a platform for innovative storytelling and design.
Explore more about Sithesh C Govind's diverse portfolio and creative ventures at www.sitheshcgovind.com, where the confluence of cinema, literature, and design comes to life.
Link : https://linktr.ee/sitheshcgovind
The post Sithesh C Govind: A Multifaceted Creative Force appeared first on Borok Times.