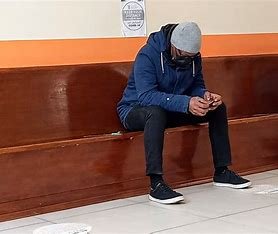 In a significant verdict, a municipal school sports coach has been handed a five-year rigorous imprisonment by a special POCSO court in Mumbai for sexually assaulting minor girls during lagori training sessions and a trip. Lagori, a traditional sport played between two teams with flat stones or wooden blocks, became the backdrop for a disturbing series of incidents.
The accused, who served as a lagori coach, was found guilty under section 10 (aggravated sexual assault) of the Protection of Children from Sexual Offences (POCSO) Act and relevant provisions of the Indian Penal Code for molestation. The court, in addition to the imprisonment, imposed a fine of Rs 10,000 on the convict.
According to the prosecution, the informant, a ninth-grade student of a Brihanmumbai Municipal Corporation (BMC) school, was one of the targeted girls. The accused had been appointed as a lagori coach for students between classes 8 and 9. He handpicked 15 girls from the school to participate in lagori sessions, which took place on Sundays in Mumbai's Lalbaug area from 9 am to 12:30 pm.
The informant, however, never attended the Sunday practices due to her parents' refusal. The coach, exploiting his position, would entice the girls by promising to teach them other sports like wrestling and kabaddi.
In July 2016, the coach crossed the line when he inappropriately touched one of the girls while supposedly instructing them in wrestling. Later that year, during a lagori tournament in Alibaug, the coach accompanied 14 students from the school and two girls from his club to a resort. It was during this trip that he repeatedly touched the girls inappropriately, as stated by the prosecution.
Instances of misconduct occurred when the girls were playing in a water pool, where the coach made them feel uncomfortable with his leering gaze and inappropriate comments. On another occasion, while boarding a bus, he took advantage of the rainy weather to touch the girls inappropriately.
Disturbed and frightened by the coach's actions, the informant confided in her parents, leading to their immediate approach to the police. This courageous step set in motion the legal process that ultimately brought the coach to justice.
The verdict serves as a stern reminder that the safety and well-being of children must be a paramount concern in all educational and sports settings. It highlights the urgent need for comprehensive measures to prevent such incidents and protect vulnerable individuals from potential predators. Authorities must ensure that stringent background checks and strict supervision are in place for individuals working closely with children.
This case also emphasizes the importance of creating a safe environment for victims to come forward and report abuse without fear or hesitation. It is through their bravery that justice can be served, and potential offenders can be held accountable for their heinous acts.
As society grapples with the alarming prevalence of child abuse, it is crucial to prioritize the protection of minors and foster a culture of vigilance, empathy, and support. Only by working collectively can we create a society where children can grow and thrive without being subjected to the horrors of exploitation and abuse.