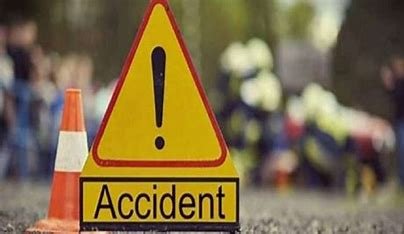 In a devastating incident in Rajasthan's Jhunjhunu district, a tractor trolley carrying eight people, including six women and two minors, plunged into a gorge, resulting in the loss of lives and leaving several others injured. The mishap occurred when the victims were returning from a hilltop temple on Monday evening.
According to Jhunjhunu Additional Superintendent of Police, Tejpal Singh, the injured individuals were rushed to various hospitals in Jhunjhunu and Sikar districts. Jhunjhunu collector, Khushaal Yadav, stated that a total of 34 victims were admitted to hospitals, and unfortunately, eight of them succumbed to their injuries. Among the deceased were six women and two minors, while most of the survivors were men.
The group had been visiting the Mansa Mata temple, where a religious program was taking place. Tragically, the accident occurred merely one kilometer away from the temple. Preliminary investigations suggest that the driver lost control of the tractor trolley, causing it to collide with a pole before plunging into the gorge.
The news of the accident spread quickly, and Prime Minister Narendra Modi expressed his deep sorrow over the incident. He offered his condolences to the bereaved families and wished a speedy recovery to the injured. The Prime Minister's Office (PMO) announced that an ex-gratia of Rs 2 lakh from the Prime Minister's National Relief Fund (PMNRF) would be provided to the next of kin of each deceased, with Rs 50,000 being offered to the injured.
Rescue operations were initiated at the accident site to search for any potential survivors. Authorities, including State Minister Rajendra Singh Gudha, promptly arrived at the Community Health Center (CHC) in Udaipurwati upon receiving information about the tragedy. They sought updates from officials and locals, ensuring necessary assistance and support.
The incident serves as a grim reminder of the importance of road safety and driver vigilance. As investigations into the accident continue, it is crucial for authorities to determine the exact cause and take necessary measures to prevent such incidents in the future.
The entire community and the nation mourn the loss of lives in this tragic accident, and their thoughts and prayers go out to the affected families. The incident emphasizes the need for constant awareness and measures to ensure the safety of commuters and prevent such heart-wrenching incidents from occurring again.