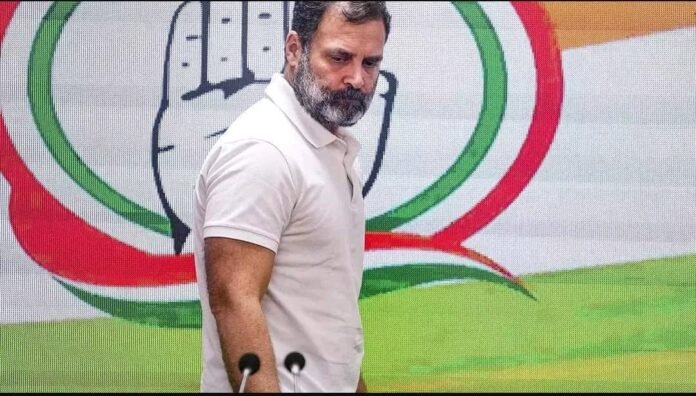 New Delhi – The prospects of Rahul Gandhi, the disqualified Member of Parliament (MP), reclaiming his position in the 17th Lok Sabha now rest solely on the Supreme Court's verdict regarding a potential stay of his conviction in a criminal defamation case. The court's decision is expected to have far-reaching implications for the future political career of the prominent politician.
Following his disqualification as an MP, Rahul Gandhi's legal team has sought a legal remedy by appealing to the country's apex court. The crux of the matter lies in the court's determination of whether a stay can be granted on his conviction in the criminal defamation case.
The criminal defamation case, which has been the subject of significant public attention, revolves around allegations made by Rahul Gandhi against a political opponent. The court's deliberation will primarily center on the merits of the case and whether there are sufficient grounds to suspend the conviction, thereby paving the way for his reinstatement as an MP.
Legal experts and political analysts are closely monitoring the developments surrounding this case, as the outcome is expected to shape the political landscape in the coming months. Should the Supreme Court decide in favor of a stay on Rahul Gandhi's conviction, it would provide him with an opportunity to resume his parliamentary duties and actively participate in legislative affairs.
However, if the court does not grant a stay, Rahul Gandhi's disqualification would likely remain in effect, leading to significant repercussions for his political career and the representation of his constituency. The decision could also set a precedent for future cases involving the disqualification of politicians based on criminal convictions.
In the wake of these proceedings, supporters and critics alike are engaged in heated debates about the potential implications of Rahul Gandhi's reinstatement. The outcome of the Supreme Court's decision will undoubtedly have far-reaching consequences not only for the Congress party, of which Rahul Gandhi is a prominent member, but also for the broader political landscape of the country.
As the legal proceedings unfold, all eyes are on the Supreme Court, awaiting its verdict that will determine whether Rahul Gandhi can overcome his disqualification and once again assume his role as a member of the esteemed Lok Sabha.