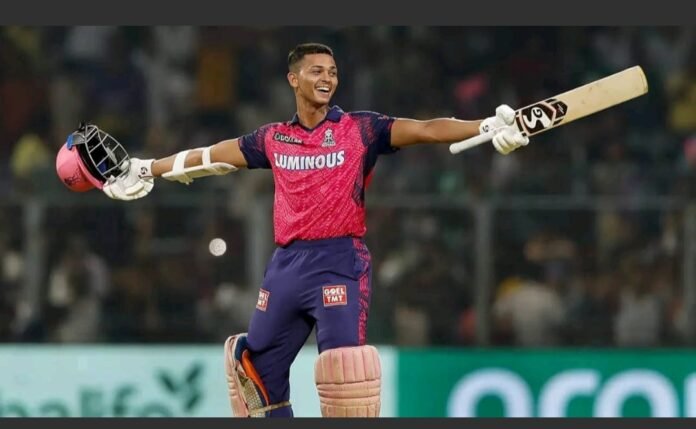 In the current edition of the Indian Premier League (IPL), Yashasvi Jaiswal has emerged as a standout player, capturing the attention and admiration of fans and cricket experts alike. The Rajasthan Royals opener's exceptional displays have now garnered praise from former South Africa captain, Graeme Smith, who hails Jaiswal as an incredible performer.
Jaiswal's meteoric rise in the IPL has been nothing short of remarkable. The young batter has consistently delivered noteworthy performances, showcasing his immense talent and potential. His ability to score runs with elegance and composure has set him apart, making him a valuable asset for his team.
Graeme Smith, known for his astute cricketing acumen, was quick to recognize Jaiswal's exceptional skills. Smith acknowledged the young cricketer's impact on the field and his impressive consistency throughout the tournament. By lauding Jaiswal as an incredible performer, Smith has added to the chorus of accolades pouring in for the rising star.
Jaiswal's success story is rooted in his dedication and hard work. Coming from humble beginnings, he battled against numerous odds to fulfill his dream of playing professional cricket. His remarkable journey, coupled with his innate talent, has made him a source of inspiration for aspiring cricketers around the world.
The IPL has long been regarded as a platform where young talents can flourish and showcase their abilities. Jaiswal's exploits in the tournament have exemplified this belief, providing a glimpse into the bright future that lies ahead for him. With each match, he continues to knock on the doors of Team India, making a compelling case for selection at the international level.
As Jaiswal's fan base grows, so does the anticipation surrounding his future prospects. Cricket enthusiasts eagerly await his next innings, hoping to witness more of his breathtaking stroke play and impeccable shot selection. With his unwavering determination and exceptional performances, it is only a matter of time before Jaiswal cements his position as one of India's cricketing stars.
In conclusion, Yashasvi Jaiswal's scintillating performances in the ongoing IPL season have captured the attention of former South Africa captain Graeme Smith, who has hailed him as an incredible performer. Jaiswal's remarkable journey and his consistent displays of talent have elevated his status in the cricketing world. As he continues to knock on Team India's door, fans eagerly anticipate witnessing more of his brilliance on the field.