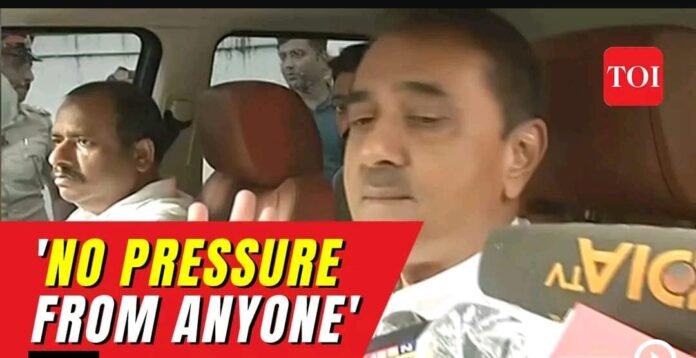 Mumbai, In a significant disclosure, Praful Patel, a prominent Nationalist Congress Party (NCP) leader and Rajya Sabha MP, revealed that 51 out of the 54 NCP MLAs expressed their desire to align with the Bharatiya Janata Party (BJP) last year.
Speaking to the media on Monday, Patel shed light on the internal dynamics within the NCP and the various political possibilities that were explored during a critical juncture. According to his statement, a substantial majority of the NCP's legislative members had expressed their interest in forming an alliance with the ruling BJP.
While Praful Patel did not elaborate on the exact reasons cited by the MLAs for this desire to align with the BJP, it is known that political alignments in India are often shaped by factors such as regional and national interests, governance priorities, and electoral prospects.
The revelation has generated significant interest among political observers and the public, as it highlights the complexities and fluidity of political alliances in the Indian landscape. It also sheds light on the internal deliberations and divergent opinions within political parties.
However, it should be noted that the current political landscape may have evolved since last year, and the dynamics within the NCP may have changed accordingly. Political parties in India often undergo shifts in their positions and alliances to adapt to changing circumstances and political exigencies.
As this disclosure gains attention, experts believe that it may impact the political discourse in the region, potentially influencing strategic decisions of both the NCP and BJP, and may also lead to further speculations about possible future alignments.
In light of these developments, political analysts and observers are closely monitoring the situation to gauge the implications on the political landscape of Maharashtra and the broader national political scenario.