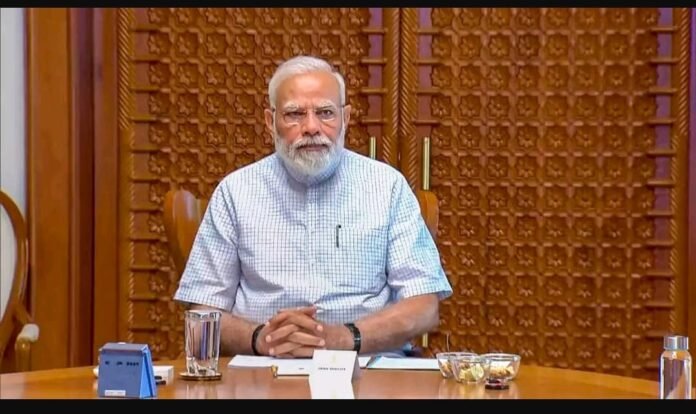 In a significant diplomatic development, Prime Minister Narendra Modi is all set to host a highly anticipated virtual summit of the Shanghai Cooperation Organisation (SCO). The virtual gathering, which brings together key leaders from the member states, is expected to pave the way for fruitful discussions on various regional and global issues.
The Shanghai Cooperation Organisation, comprising eight member countries including India, China, Russia, Pakistan, and others, serves as a crucial platform for fostering cooperation and coordination in the Eurasian region. The upcoming summit, to be hosted by PM Modi, holds immense significance as it provides an opportunity for leaders to engage in constructive dialogue and explore avenues for collaboration.
With the virtual format enabling seamless communication despite physical distances, the summit is poised to address an array of pressing issues affecting the SCO member states. The discussions are expected to revolve around bolstering economic ties, promoting regional security and stability, countering terrorism, and enhancing cultural and people-to-people exchanges among member nations.
The virtual summit comes at a time when the world is grappling with the aftermath of the global pandemic. Against this backdrop, the SCO member states are likely to deliberate on strategies to address the socio-economic challenges posed by COVID-19 and explore avenues for post-pandemic recovery and growth. Additionally, the summit provides an opportunity for the leaders to exchange ideas on strengthening healthcare systems and sharing best practices in tackling the ongoing health crisis.
Moreover, the summit is anticipated to witness discussions on enhancing connectivity and trade within the SCO region. With India's active participation, the forum aims to promote economic integration and sustainable development, fostering an environment conducive to investment and trade cooperation among member states. The leaders are likely to deliberate on the potential for joint infrastructure projects and explore avenues to harness the full potential of the SCO's regional connectivity initiatives.
In the realm of regional security, the summit is expected to address concerns related to terrorism, extremism, and drug trafficking, with a focus on fostering closer cooperation and intelligence sharing among member states. Strengthening the SCO's Regional Anti-Terrorist Structure (RATS) and exploring mechanisms for joint counter-terrorism operations could feature prominently in the discussions, reflecting the commitment of member states to combat common threats to regional peace and stability.