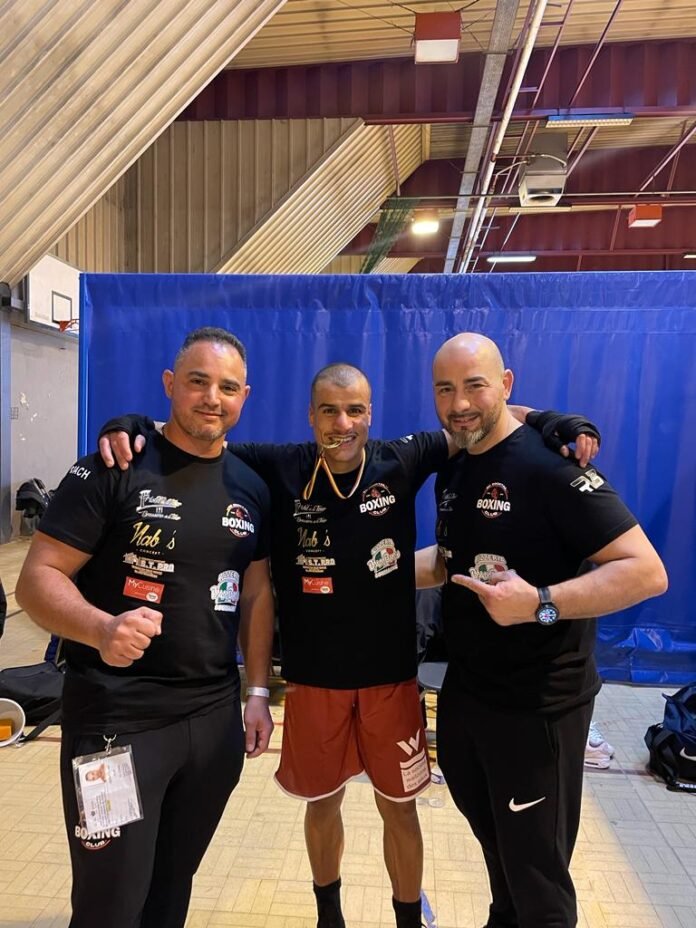 In the captivating world of boxing, certain names rise above the rest, illuminating the arena's sky with their brilliance. Anas Haloui, a 24-year-old young prodigy, has become the embodiment of this radiance in the boxing world. Hailing from Liège, Belgium, his epic journey to the heights of the sport is a captivating saga.
The story of Anas Haloui is woven with diverse influences and crucial moments of transition. Trained at BC Queensburry under the wise guidance of Moustafa Laaouaj, Anas laid the foundations of his career during three intense years. However, his journey took a decisive turn when Thierry Janssens, a determining figure, orchestrated his transfer to BC Cocktail.
At BC Cocktail, Anas' talents experienced exponential growth. Guided by seasoned coaches such as Roberto Vicari, Riccardo Pistonne, and Christian Defauwes, he honed his technique while preserving a deep connection to his Moroccan cultural roots. This synergy between technical development and the preservation of his cultural heritage shaped Anas Haloui into a force to be reckoned with.
His recent triumphs in 2023, where he secured the titles of Belgian champion in his category and champion of the French-speaking league of Belgium, attest to his mastery and commitment. With a series of 9 wins and 1 draw in 10 fights, Anas has established his dominance in the ring.
Yet, Anas Haloui's journey is only beginning. As the eyes of the professional boxing world converge on him, Anas remains anchored in his passion and dedication. His journey is a living testimony of determination, culture, and perseverance. He inspires not only boxing enthusiasts but also all those who dream of conquering their own summits.