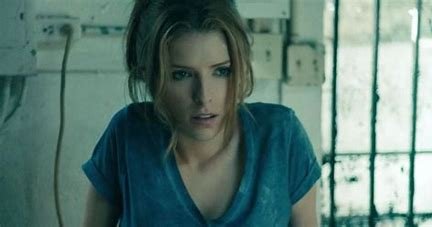 Anna Kendrick, the talented actress known for her roles in films like Pitch Perfect and Up in the Air, has landed the lead role in the upcoming psychological thriller titled "Alice, Darling." The film is being directed by Mary Nighy and is a collaboration between Lionsgate, Babe Nation Films, Elevation Pictures, and Castelletto Films. Currently shooting in Canada, "Alice, Darling" promises to captivate audiences with its mysterious storyline.
In the film, Kendrick portrays the character of Alice, a woman who begins to exhibit strange behavior while concealing secrets about her enigmatic boyfriend, played by Charlie Carrick. Additionally, Alice keeps secrets from her two best friends, portrayed by Wunmi Mosaku and Kaniehtiio Horn. The narrative revolves around the themes of coercion and control, delving into the intricacies of Alice's relationships and the power dynamics at play.
Written by Alanna Francis, "Alice, Darling" boasts an impressive production team. The film is produced by Katie Bird Nolan, Lindsay Tapscott, Christina Piovesan, and Noah Segal, with executive producers including Kendrick and Sam Tipper-Hale. Lionsgate, a renowned film distribution company, will handle worldwide distribution for the film, except in Canada where Elevation Pictures will take charge.
Mary Nighy, the director, expressed her excitement about the project, stating, "Alice, Darling is a subtle, nuanced story about coercion and control. As a director, I couldn't wish for a better cast of talented actors and creatives to bring this important story to life." Nighy praised the chemistry between Kendrick, Mosaku, and Horn, highlighting their remarkable performances and the joy they bring to their characters.
Anna Kendrick's involvement in "Alice, Darling" adds to her impressive repertoire. Recently, she starred in the HBO Max series Love Life and the Netflix feature Stowaway, further establishing herself as a versatile and highly sought-after actress. Represented by CAA, Range Media Partners, and Morris Yorn Barnes Levine Krintzman Rubenstein Kohner & Gellman, Kendrick continues to excel in her career and push boundaries with her choice of roles.
With a talented cast, a compelling script, and a skilled director at the helm, "Alice, Darling" promises to be a gripping psychological thriller that will leave audiences on the edge of their seats. Fans of Anna Kendrick and suspenseful storytelling can eagerly anticipate the film's release, as it explores the complexities of human relationships and the dark secrets that lie beneath the surface.