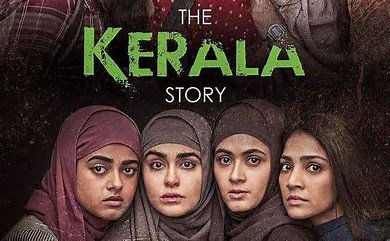 In a recent turn of events, the film "The Kerala Story" has been embroiled in controversy as theatre owners in West Bengal hesitate to screen the movie despite the Supreme Court's stay on the state government's ban. Director Sudipto Sen shed light on the situation during a press conference, revealing that hall owners were being threatened to not run the film in Bengal.
The sole distributor of the film for West Bengal, Satadeep Saha, disclosed that nearly 50 cinema halls in Kolkata were scheduled to showcase the movie starting today. However, to everyone's surprise, no hall owner has dared to screen it yet. Saha expressed his disappointment, stating that the hall owners had expressed their willingness to exhibit the film, but fears surrounding potential issues and controversies seem to have deterred them.
The director confirmed that he personally contacted several hall owners who had obtained the rights to screen the film. They confessed their reluctance, citing concerns about potential disturbances within their theatres. This unfortunate turn of events has resulted in no screenings taking place thus far. Even online ticketing platforms like BookMyShow did not show any updates regarding the movie's availability.
Understanding the apprehension among the theatre owners, Saha empathized with their decision not to run the film. However, he emphasized the importance of adequate police security around the halls to ensure a safe screening environment and prevent any potential disruptions. He further highlighted that the film has been faring well in states like Sikkim, the Andaman Islands, and Tripura, where no reports of violence or disturbances have surfaced.
"The Kerala Story" finds itself caught in the crossfire of controversies and threats, creating a climate of fear among theatre owners in West Bengal. As the legal battle continues, it remains to be seen whether the situation will be resolved, allowing the film to be screened and allowing audiences to experience the story that has generated so much attention.
In conclusion, the film industry eagerly awaits a resolution to the current impasse, ensuring that artistic expression can thrive without undue intimidation or censorship. The events surrounding "The Kerala Story" serve as a reminder of the delicate balance between freedom of expression and the challenges faced by filmmakers, theatre owners, and distributors in navigating controversial content in a diverse society.