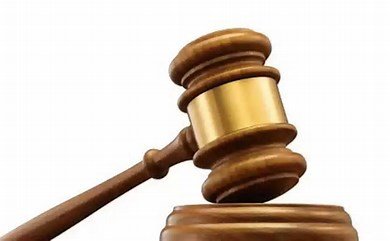 In a recent court ruling, a 19-year-old man has been convicted and sentenced to two years in jail for molesting a 38-year-old Peruvian woman who was visiting the city as a tourist. The incident took place in March of this year, and the accused, who worked as a manager in the guest house where the victim was staying, repeatedly violated her privacy and engaged in inappropriate physical contact.
The metropolitan court in Mazgaon delivered the verdict on Friday, holding the accused responsible for his reprehensible actions. Alongside the two-year prison sentence, the court also imposed a fine of Rs 5,000 on the perpetrator. The severity of the sentence underscores the court's commitment to ensuring justice for victims of such heinous crimes.
According to officials from the Byculla police station, investigations revealed a disturbing pattern of behavior on the part of the accused. He frequently visited the victim's room, pressuring her to take selfies with him and subjecting her to unwarranted advances. The victim's ordeal was further compounded by the fact that she was alone and in a foreign country, making her more vulnerable and dependent on the support of law enforcement.
To facilitate the investigation and gather accurate information, the police enlisted the help of a translator who assisted in communicating with the victim. The collaborative effort between the victim, the translator, and the police ensured that the accused was charged under the appropriate sections of the Indian Penal Code, reflecting the seriousness of the offense committed.
This court ruling sends a strong message that harassment and assault will not be tolerated in society, irrespective of the nationality of the victim or the perpetrator. It serves as a reminder that visitors to a country should be able to explore and enjoy their experiences without fear of becoming targets of harassment or abuse.
The case also highlights the importance of promoting awareness and implementing measures to ensure the safety and well-being of tourists. This incident serves as a call to action for authorities, guest houses, and the wider community to prioritize the protection of visitors and establish a culture of respect and security.
Ultimately, this court decision stands as a victory for the victim and reinforces the commitment of the judicial system to protect the rights and dignity of all individuals. It is hoped that this ruling will act as a deterrent to potential offenders and contribute to creating a safer environment for tourists and residents alike.