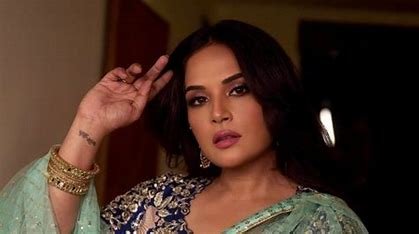 In an exciting collaboration between India and the UK, acclaimed Indian actor Richa Chadha is gearing up to share the screen with British star William Moseley in the upcoming film "Ainaa." Directed by first-time filmmaker Markus Meedt, this socially impactful drama delves into the profound repercussions of violence caused by war on both individuals and society as a whole. The project was officially launched and announced at the illustrious House of Lords by the film's makers, generating significant buzz and anticipation.
Expressing her enthusiasm, Chadha stated, "I'm excited to be working in a new part of the world; I like to experiment." She further commended the impressive crew assembled, featuring top-notch talent from both India and the UK, emphasizing the collaborative effort required to tackle such an important subject matter. With the shooting slated to commence on June 2nd, the cast and crew are currently in London, engrossed in pre-production activities.
Chadha, known for her versatility and powerful performances, shared that the role in "Ainaa" is one of the toughest she has taken up, solidifying her commitment to challenging herself as an actor. Meanwhile, Moseley, best recognized for his portrayal of Peter Pevensie in "The Chronicles of Narnia" films, has previously showcased his talent in the Indian movie "Margarita With A Straw," directed by Shonali Bose and starring Kalki Koechlin.
"Ainaa" is being produced by Big Cat Films UK, with Geeta Bhalla and PJ Singh also serving as producers. The film's premise, centered around the consequences of war-induced violence, promises to shed light on the human condition and provoke thought-provoking discussions on a global scale.
As anticipation builds for the release of "Ainaa," Chadha's fans can also look forward to her upcoming projects, including the much-awaited "Fukrey 3" and her involvement in Sanjay Leela Bhansali's series "Heeramandi."
With its stellar cast, compelling storyline, and the fusion of talent from both India and the UK, "Ainaa" has the potential to captivate audiences with its powerful portrayal of the impact of war on human lives. As viewers, we can anticipate a thought-provoking and emotionally charged cinematic experience that will push the boundaries of storytelling and foster a deeper understanding of the human spirit.