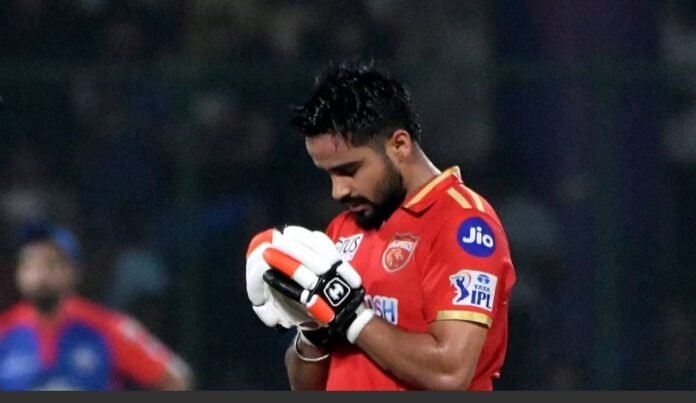 New Delhi: Punjab Kings' spin bowling coach, Sunil Joshi, has hailed the growing maturity of Prabhsimran Singh, attributing it to the young cricketer's remarkable improvement in playing to his full potential. Joshi believes that while Singh always possessed immense talent, it is his development in maturity over the years that has truly elevated his game.
Singh, who has been making waves in the ongoing IPL 2023 season, has impressed fans and experts alike with his composed performances under pressure. His ability to stay calm in different situations has caught the attention of his coach, who acknowledges the positive impact it has had on the player's overall game.
"Prabhsimran always had the talent, but what stands out now is the maturity he has gained," said Joshi. "His growth in composure and level-headedness has allowed him to translate his skills into consistent performances."
The significance of maturity in cricket cannot be overstated. The sport demands decision-making under immense pressure, and the ability to remain calm and focused becomes paramount. Singh's knack for staying composed has enabled him to make better choices and execute his skills effectively, whether it be while batting, keeping wickets, or strategizing on the field.
Joshi further emphasized the importance of emotional regulation in cricket, stating, "Prabhsimran's maturity has also helped him manage his emotions better. In a sport that often triggers intense emotions, his ability to stay level-headed has proven to be an asset."
The young cricketer's improved mental game has not only enhanced his individual performance but also positively impacted the Punjab Kings' team dynamics. Singh's ability to handle pressure situations with a calm demeanor has inspired his teammates and created a more balanced and focused environment on the field.
As Prabhsimran Singh continues to showcase his growing maturity and exhibit his immense talent, he has become an integral part of the Punjab Kings' squad. With each game, he is proving to be a valuable asset, and his progress is a testament to the importance of both skill and mental fortitude in the game of cricket.
The Punjab Kings' management and fans are excited to witness the continued growth of Prabhsimran Singh as he fulfills his potential, guided by the expertise and support of the team's coaching staff, led by Sunil Joshi.