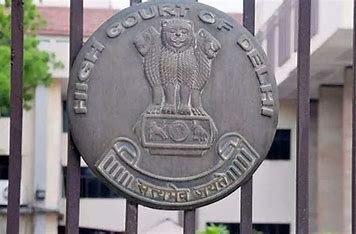 The Delhi High Court, known for its significant role in delivering justice, heard several important cases on Monday, May 29. These cases covered a wide range of issues, including currency exchange policies, terror funding, money laundering, and sexual assault. Let's delve into the details of these cases and the court's rulings.
The High Court dismissed a petition challenging the notifications allowing the exchange of Rs 2,000 denomination currency notes without the need for a requisition slip and ID proof. The court justified its decision, stating that the policy change aimed to prevent inconvenience to citizens. It further emphasized that the court cannot act as an appellate authority over policy decisions.
The court issued a notice to separatist leader Yasin Malik, who is currently serving a life term, in response to a plea by the National Investigation Agency (NIA). The NIA sought the death penalty for Malik in a terror funding case. This development showcases the court's commitment to addressing cases related to national security and terrorism.
In a money laundering case involving alleged hawala dealer Naresh Jain, the High Court granted bail to Indore-based real estate developer Vijay Agrawal. The court emphasized that when an individual's liberty is at stake, it cannot rely solely on assumptions and presumptions. This decision highlights the importance of a fair and evidence-based approach in criminal proceedings.
The High Court modified the sentence of life imprisonment awarded to a man convicted of raping a woman. The crime involved inserting sticks in her private parts before strangling her. The court revised the sentence to 20 years in jail without remission. This ruling emphasizes the court's commitment to ensuring appropriate punishment for heinous crimes against women.
The High Court upheld a five-year imprisonment sentence for a man convicted of sexually assaulting a seven-year-old boy in his house. The court commended the "sterling quality" of the child victim's statement, which inspired confidence in his testimony. This ruling serves as a reminder that the court stands firmly against child abuse and seeks to protect the most vulnerable members of society.
The Delhi High Court's decisions on Monday, May 29, showcased its commitment to justice and protecting the rights of citizens. The rulings ranged from dismissing petitions challenging currency exchange policies to addressing grave issues like terror funding, money laundering, and sexual assault. These cases demonstrate the court's dedication to upholding the rule of law and ensuring a fair and just society.