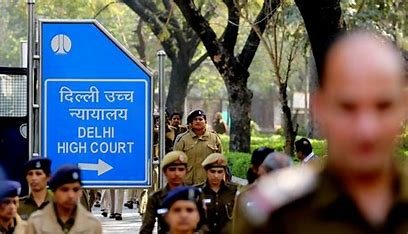 In a significant move towards ensuring the welfare of construction workers, Delhi Labour Minister Raj Kumar Anand has announced the formulation of a revised Standard Operating Procedure (SOP) to expedite the disbursal of pending claims. The minister's commitment to streamlining the process was highlighted in an official statement released on Thursday.
Taking matters into his own hands, Minister Anand conducted a surprise inspection at the Labour Office located in Karampura, West district, where he interacted with the laborers. During his visit, he also reviewed the pending cases and issued instructions to department officers to accelerate the claim disbursal process. Recognizing the urgency of the situation, he affirmed that a reformed SOP would be developed shortly to facilitate the swift settlement of all construction workers' claims.
To further ensure that laborers are not burdened with unnecessary challenges, the minister made a visit to the Labour Court. His aim was to streamline the legal proceedings and prevent laborers from being subjected to extensive delays or unnecessary bureaucratic hurdles. By actively involving himself in the process, Minister Anand displayed his dedication to the well-being of the laborers.
During the inspection, the minister discovered that several claims had been rejected, primarily due to issues such as non-receipt of letters or the unavailability of the concerned laborers over the phone. Recognizing the significance of these challenges, Anand promptly contacted the laborers in question and directed the officers to work more efficiently in resolving the pending claims.
The proposed reforms and emphasis on efficiency are indicative of the Delhi government's commitment to improving the lives of construction workers. By streamlining the claim disbursal process, laborers will no longer have to endure prolonged waits and bureaucratic red tape. Instead, they will experience a more expedient and transparent system that prioritizes their rights and needs.
The revised SOP is expected to address the shortcomings identified during the inspection and provide a comprehensive framework for quicker disbursal of claims. It will likely incorporate measures to ensure effective communication with laborers, prompt follow-up on pending cases, and the elimination of unnecessary procedural hurdles.
Minister Raj Kumar Anand's proactive approach to addressing the issues faced by construction workers highlights the government's determination to safeguard the rights and well-being of laborers. By introducing reforms and overseeing their implementation, the Delhi Labour Ministry sets a positive precedent for other regions to prioritize the welfare of their workforce.
The formulation of a revised SOP by the Delhi Labour Minister is a promising step towards expediting the disbursal of pending claims for construction workers. This move reflects the government's commitment to improving the lives of laborers by streamlining processes, ensuring effective communication, and eliminating unnecessary delays. As these reforms take effect, it is expected that laborers will experience a more efficient and transparent system that recognizes and values their contributions to the construction industry.