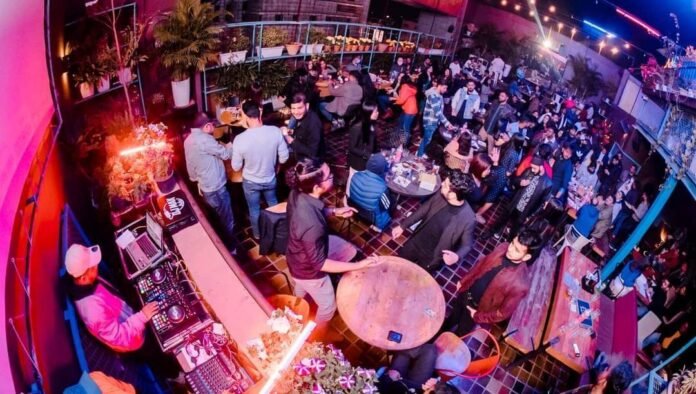 Located in the heart of Guwahati, Assam, Nuts and Brew has established itself as a premier microbrewery and brewpub, drawing beer enthusiasts and socialites alike. Renowned for its exceptional craft beers, vibrant ambiance, and lively night life, Nuts and Brew has become a must-visit destination in the city.
One of the key aspects that sets Nuts and Brew apart is its commitment to producing its own unique and premium brews on-site. With a dedication to freshness and quality, the microbrewery ensures that every sip of their craft beer provides a distinct and gratifying experience. Employing traditional brewing techniques and using high-quality ingredients, Nuts and Brew crafts a diverse array of flavors and styles, catering to different tastes and preferences. From hoppy IPAs that awaken the taste buds to rich stouts that offer a delightful depth, their beer selection is nothing short of impressive.
Beyond the exceptional brews, Nuts and Brew has gained recognition for its inviting and lively atmosphere. Upon stepping inside the brewpub, guests are greeted by a stylish and contemporary interior, exuding warmth and charm. The comfortable seating arrangements encourage interaction and socializing, making it an ideal spot for a casual get-together with friends or a romantic date. No matter the occasion, Nuts and Brew provides a vibrant setting to relax and unwind, fostering a sense of camaraderie among patrons.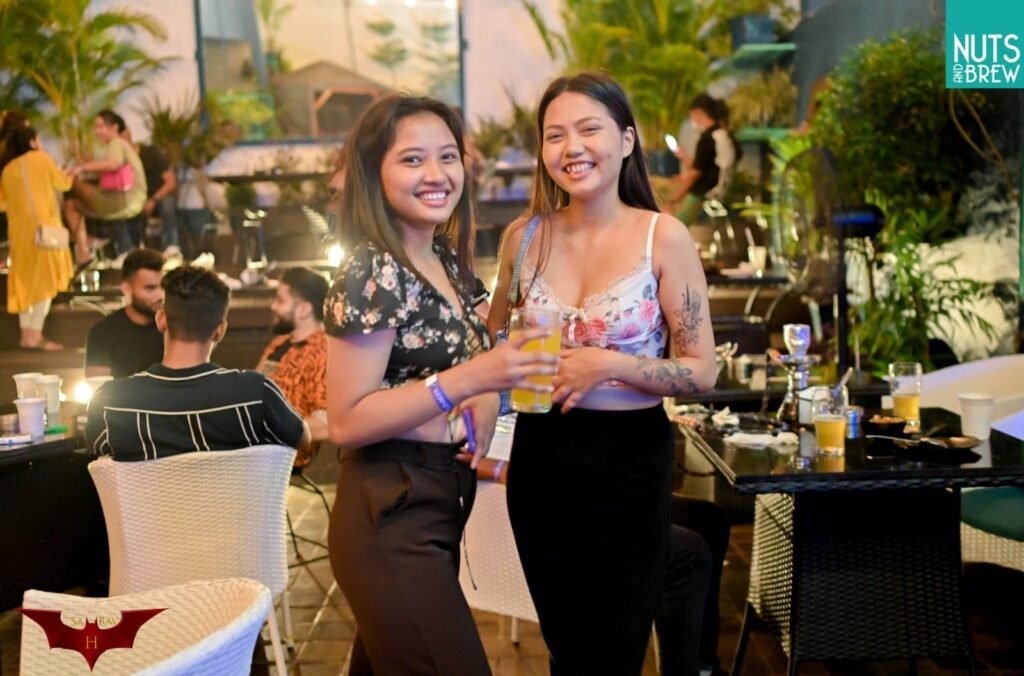 However, it is during the night that Nuts and Brew truly comes alive. The brewpub boasts an electrifying night life, featuring live music performances, talented DJs, and occasional events that keep the energy levels high. The fusion of great music, friendly staff, and top-notch brews ensures that visitors are entertained throughout the evening, leaving them with memories of a memorable night out.
Guwahati, being a city known for its vibrant culture and burgeoning craft beer scene, welcomes Nuts and Brew as a prominent player. With a constant commitment to delivering high-quality brews and an unforgettable experience, the microbrewery has become a favorite spot for both locals and tourists alike.
If you find yourself in Guwahati and seeking a premium microbrewery with excellent nightlife, Nuts and Brew should undoubtedly be on your list. It's a place where craft beer enthusiasts can indulge in flavorful delights while embracing the city's energetic spirit.
For updates and more information, visit Nuts and Brew's Instagram page: https://instagram.com/nutsandbrew_guwahati. For reservations or inquiries, contact them at +917896417274. Cheers to an unparalleled craft beer experience at Nuts and Brew!