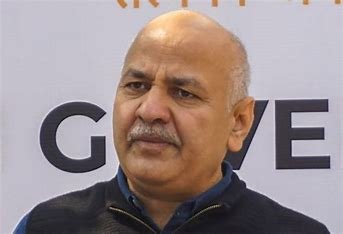 The Delhi High Court has recently made a significant ruling by dismissing the bail plea of former deputy chief minister, Manish Sisodia, in connection with the excise policy scam. Sisodia, a prominent leader of the Aam Aadmi Party (AAP), was arrested on February 26 on charges of corruption in the formulation and implementation of the now-scrapped Delhi Excise Policy 2021-22. The Central Bureau of Investigation (CBI) has been conducting an extensive investigation into the matter.
Justice Dinesh Kumar Sharma, while denying bail to Sisodia, emphasized the gravity of the allegations against him. The court stated that the charges leveled against the former deputy chief minister are of a very serious nature. Moreover, the judge noted that Sisodia holds considerable influence, raising concerns that he could potentially tamper with witnesses if released on bail.
The high court's verdict comes after Sisodia had challenged the earlier decision of a trial court, which had also denied his bail plea. The trial court had described Sisodia as the "prima facie architect" of the alleged scam and highlighted his significant role in the criminal conspiracy. The court had further stated that Sisodia and his colleagues in the Delhi government were involved in the acceptance of advance kickbacks amounting to Rs 90-100 crore.
Apart from the excise policy scam, Sisodia is also facing custody in a related money laundering case. These combined legal troubles have further complicated his situation. The court's decision to deny bail in the excise policy scam case adds to the challenges he already faces.
The ruling has sent shockwaves through the political landscape, particularly within the AAP. Sisodia, known for his prominent role in the party, has been a key figure in Delhi's political arena for years. His arrest and subsequent denial of bail have raised questions about the integrity and transparency of the party's governance.
As the legal proceedings continue, the outcome of the investigations and trials will significantly impact not only Sisodia's political future but also the AAP's reputation. The case has garnered considerable attention, and the public awaits further developments in this high-profile corruption scandal.
In conclusion, the Delhi High Court's decision to dismiss Manish Sisodia's bail plea in the excise policy scam investigation reflects the serious nature of the charges against him. With his influential position and concerns of witness tampering, the court deemed it necessary to keep him in custody. As the legal proceedings unfold, the political ramifications and the impact on the AAP's reputation will be closely watched.