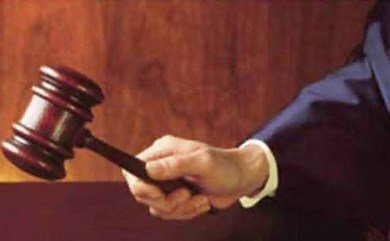 In a recent development, the Lucknow bench of the Allahabad High Court has rejected the bail plea of Nikhat Bano, the wife of SBSP MLA Abbas Ansari. Bano was arrested for her alleged involvement in an unlawful meeting with her husband in jail. The court's decision was based on the seriousness of the allegations and her active participation in the matter.
The incident took place in February when the police and district administration of Chitrakoot raided the Chitrakoot district jail following a tip-off about a meeting between Ansari, Bano, and his driver, Niyaz. Such meetings were in violation of the jail's rules and regulations. During the raid, several mobile phones, foreign currency, and other incriminating materials were found in Bano's possession. Consequently, both Bano and Niyaz were arrested.
Nikhat Bano is facing multiple charges, including threatening witnesses, providing facilities for her husband in jail, bribing and offering gifts to jail officials and staff. Additionally, another individual named Faraz Khan, who assisted Bano in acquiring a house near the Chitrakoot jail and arranging the meetings between her and Abbas Ansari, was also arrested. Moreover, several jail officials, including warder Jagmohan, jailor Santosh Kumar, jail superintendent Ashok Kumar Sagar, and deputy jailor Chandrakala, were taken into custody in connection with the case.
A chargesheet has been filed against Abbas Ansari, Nikhat Bano, Niyaz, Faraz Khan, and Navneet Sachan. The case was registered on February 11 at the Karvi police station based on a complaint lodged by sub-inspector Shyam Dev Singh.
Abbas Ansari, a member of the Suheldev Bharatiya Samaj Party (SBSP) and the son of incarcerated gangster-turned-politician Mukhtar Ansari, is currently in prison in connection with a separate money laundering case.
The rejection of Nikhat Bano's bail plea by the Allahabad High Court highlights the court's firm stance on the severity of the allegations and the need for a thorough investigation into the matter. The case has garnered significant attention due to the involvement of a prominent political figure and the alleged breach of jail regulations. As the legal proceedings unfold, the judicial system will play a vital role in ensuring a fair trial and upholding the principles of justice.