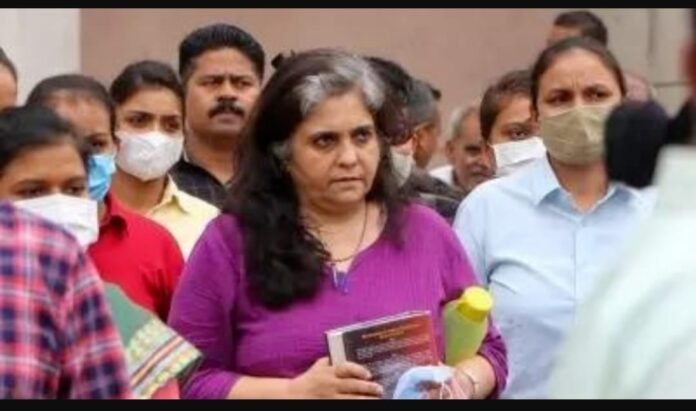 New Delhi: In a dramatic 11-hour legal battle, the Supreme Court held a special sitting of a three-judge bench late on Saturday night. The bench granted a one-week stay on a Gujarat High Court order that had rejected bail for Teesta Setalvad.
The case had taken a twist when the Gujarat High Court denied Setalvad's bail plea, leading to a split decision among a two-judge bench. This decision prompted Setalvad's legal team to approach the Supreme Court seeking relief.
The three-judge bench of the Supreme Court convened urgently to deliberate on the matter. After careful consideration, they granted a one-week stay on the Gujarat High Court's order, effectively suspending the denial of bail to Setalvad.
Teesta Setalvad, a prominent activist and advocate, has been involved in various social and human rights causes. The denial of bail by the Gujarat High Court had generated significant attention and debate across the country.
The Supreme Court's decision to grant the stay offers a temporary reprieve to Setalvad and her legal team. It provides an opportunity to present additional arguments and evidence in favor of her release. The one-week period will allow further deliberation on the matter before a final decision is made.
The case has drawn attention due to its constitutional significance and implications for individual liberties. Legal experts and activists have closely followed the proceedings, highlighting the importance of fair and just adjudication.
As the week-long stay takes effect, the legal teams on both sides will intensify their efforts to present their respective cases before the Supreme Court. The outcome of this hearing will have far-reaching consequences not only for Teesta Setalvad but also for the broader legal landscape in the country.
Citizens and observers across India eagerly await the next steps in this legal saga. The Supreme Court's decision to grant the temporary stay reflects the institution's commitment to upholding justice and ensuring a fair hearing for all parties involved.
The Teesta Setalvad bail case continues to unfold, as legal proceedings progress within the hallowed halls of the Indian judiciary.