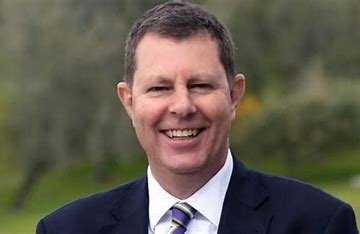 In a highly anticipated development, the International Cricket Council (ICC) Chairman Greg Barclay and CEO Geoff Allardice arrived in Lahore to meet with the Chairman of the Pakistan Cricket Board (PCB), Najam Sethi, and other senior board officials. The purpose of this meeting is to address the concerns surrounding Pakistan's participation in the upcoming ODI World Cup, scheduled to commence on October 5 in India.
Recognizing the significance of an India versus Pakistan match, both parties are determined to find a resolution to the current deadlock. The PCB has expressed its concerns about the security and safety of its players, given the tense political climate between the two neighboring countries. Furthermore, there have been apprehensions about hosting the match in Dhaka, as it would not only impact the Board of Control for Cricket in India (BCCI) but also reflect poorly on the ICC as a whole.
According to a PCB insider, several options are being considered to address the situation. Sri Lanka, Bangladesh, Afghanistan, and Nepal have expressed their willingness to play a few matches in Pakistan, while suggesting that the remaining matches of the tournament could be held in Sri Lanka during September. This proposal aims to strike a balance between ensuring the safety of players and preserving the excitement and anticipation surrounding the India versus Pakistan clash.
Moreover, the uncertain status of the Asia Cup 2023 also adds to the complexity of the discussions. While Pakistan is officially set to host the tournament, India has remained firm in its stance of not sending its team to its neighboring country. With the Asian Cricket Council (ACC) currently being headed by BCCI Secretary Jay Shah, India's position has remained unyielding. The PCB has proposed a neutral venue for India's games, with the rest of the matches taking place in Pakistan. However, the final decision on this matter is yet to be reached.
The visit of ICC Chairman Greg Barclay to Pakistan holds great significance, marking the first time since October 2004 that the top two ICC officials have visited the PCB headquarters. This visit underscores the urgency and importance of finding a mutually agreeable solution for all parties involved.
As the discussions progress, cricket enthusiasts around the world eagerly await the outcome, hoping for a positive resolution that ensures the participation of all teams, while prioritizing player safety and maintaining the spirit of cricket. The decisions made in these meetings will not only impact the upcoming ODI World Cup but also shape the future of cricketing relations between India and Pakistan.