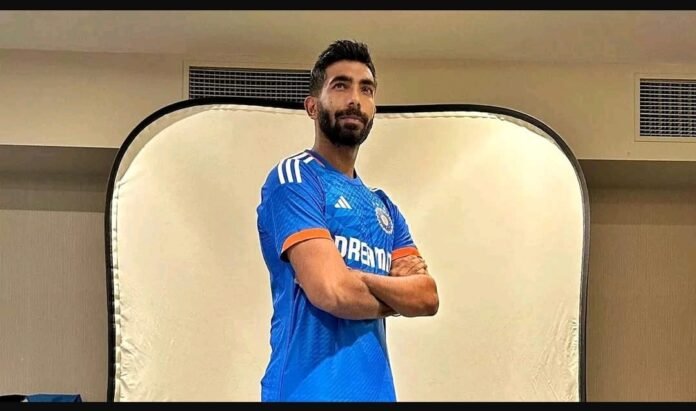 As India's cricket team prepares to embark on an exciting T20I series against Ireland, all eyes are on the enigmatic pace sensation, Jasprit Bumrah. With his formidable bowling prowess and remarkable consistency, Bumrah has become the linchpin of India's fast-bowling attack across all formats.
As the Indian team gears up for the upcoming T20Is, Bumrah's presence takes on heightened significance. His ability to generate lethal pace, extract tricky bounce, and unleash a wide array of deceptive deliveries makes him a formidable force on any pitch. Bumrah's unique action, characterized by his pinpoint accuracy and searing yorkers, has made him a nightmare for batsmen worldwide.
The Irish T20Is provide a crucial platform for Bumrah to showcase his mettle after a brief hiatus due to injury. The team management's decision to include him in the squad demonstrates their confidence in his recovery and readiness to contribute. Bumrah's return is anticipated to inject a fresh surge of energy and dynamism into the Indian bowling lineup, which has been eagerly awaiting his comeback.
Bumrah's impact goes beyond just his wicket-taking abilities. His presence often exerts pressure on the opposition, forcing them to recalibrate their game plans. The aura he carries as one of the world's premier fast bowlers can influence the course of a match even before a ball is bowled. His partnership with fellow pacers and spinners can create a well-rounded attack that keeps the opposition on their toes.
Furthermore, Bumrah's mentorship of the younger bowlers in the team can't be understated. His experience and insights could prove invaluable in nurturing the next generation of Indian fast bowlers. Bumrah's dedication to his craft and his unassuming demeanor off the field make him an inspirational figure for his teammates, especially the emerging talents.
While the series against Ireland holds its own significance, it also serves as a crucial stepping stone for India's preparation for upcoming major tournaments. Bumrah's performance will be closely scrutinized not only for its immediate impact but also as a gauge of his form and fitness ahead of more significant challenges on the global stage.