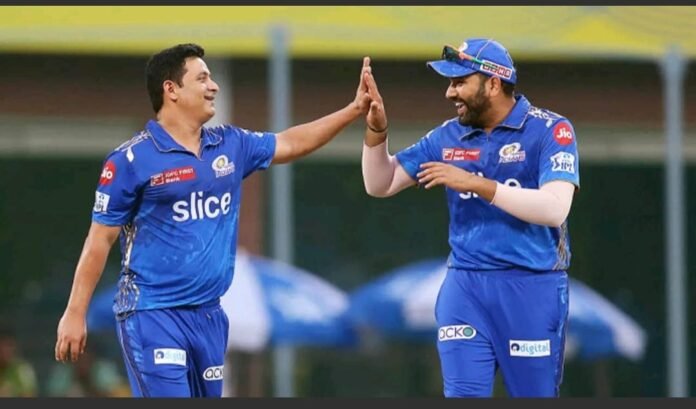 Mumbai Indians' leg-spinner, Piyush Chawla, is having an exceptional IPL season and remains confident about his team's chances of securing a playoff spot. With an important match against the Lucknow Super Giants (LSG) scheduled for Tuesday, Chawla expressed his belief that the team's destiny lies within their own hands.
Chawla's impressive performances with the ball have contributed significantly to Mumbai Indians' success thus far in the tournament. The seasoned leg-spinner has consistently showcased his skill and expertise, troubling opposition batsmen with his variations and guile. As a result, he has emerged as a key player in Mumbai's formidable bowling attack.
In a recent interaction with the media, Chawla exuded optimism about his team's playoff aspirations, emphasizing that they have the necessary control over their fate. Mumbai Indians, known for their never-say-die spirit and ability to thrive under pressure, are well aware of the challenges that lie ahead. However, Chawla believes that with the right mindset and execution, they can overcome any obstacles.
The upcoming encounter against the Lucknow Super Giants holds immense significance for Mumbai Indians' playoff hopes. Chawla acknowledged the importance of the match and stressed the need for a disciplined and unified team effort. He highlighted the need for every player to contribute their best and execute their roles effectively to secure a favorable outcome.
While acknowledging the competitive nature of the IPL, Chawla remained optimistic about Mumbai Indians' chances, given the talent and depth in their squad. He expressed confidence in the team's ability to handle pressure situations and adapt to varying match conditions.
Mumbai Indians, as one of the most successful franchises in IPL history, have a reputation for thriving during the business end of the tournament. With a strong leadership group and a talented pool of players, they have consistently performed under pressure and produced remarkable comebacks.
As the race for the playoffs intensifies, Mumbai Indians will rely on their experienced campaigners like Piyush Chawla to deliver match-winning performances. Chawla's experience in high-pressure situations and his ability to outfox batsmen make him a valuable asset to the team's campaign.
With the league stage nearing its conclusion, every match becomes crucial for Mumbai Indians' playoff hopes. Piyush Chawla and his teammates are determined to seize control of their destiny and secure a spot in the playoffs. Their unwavering belief and positive approach will undoubtedly play a vital role as they strive for success in the IPL 2023 season.