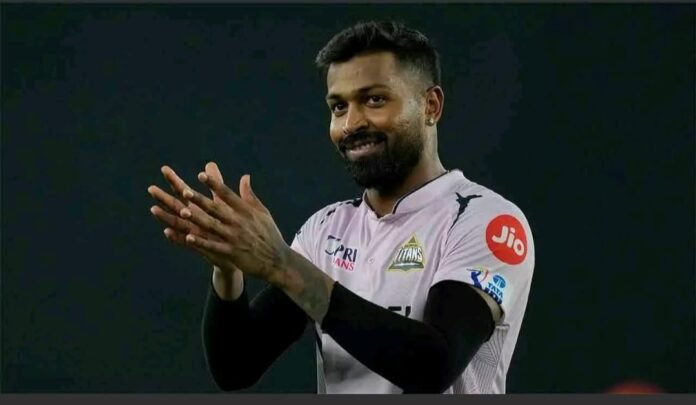 In a thrilling encounter at the Sardar Patel Stadium in Ahemdabad on Monday, the Gujarat Titans cemented their place in the playoffs of the Indian Premier League (IPL) 2023 with a commanding 34-run win over the Sunrises Hyderabad. Following the resounding victory, skipper Hardik Pandya expressed his team's well-deserved claim to a playoff spot.
The Gujarat Titans' journey in this year's IPL has been nothing short of exceptional, showcasing their mettle and determination throughout the league stage. With a blend of young talent and experienced players, the Titans have consistently displayed their prowess in both batting and bowling departments.
Pandya, who has led from the front with his exceptional leadership skills and stellar performances, was beaming with pride after securing their spot in the playoffs. Speaking at the post-match presentation, he remarked, "We rightly deserve a place in the playoffs. The team has put in tremendous effort and shown great character in every match."
The skipper's confidence is well-founded. The Gujarat Titans have demonstrated remarkable consistency, emerging victorious in several crucial encounters. Their strong batting lineup, bolstered by the likes of Pandya himself, has consistently delivered match-winning performances. Additionally, their bowling attack, comprising skilled pacers and spinners, has proved to be a formidable force against opposition teams.
The recent triumph over Sunrises Hyderabad highlighted the Titans' resilience and ability to handle pressure situations. Despite a challenging target, the Titans' batsmen showed composure, building crucial partnerships and posting a formidable total on the board. The bowlers then rose to the occasion, stifling the Sunrises' batting lineup and securing a comfortable victory.
As the first team to secure a playoff spot this season, the Gujarat Titans have set a high standard for themselves. However, they are fully aware that their real challenge lies ahead. The playoffs will demand even greater performances, with teams battling it out for the ultimate glory.
With their captain leading the way and a talented squad that has proved its worth, the Gujarat Titans have the potential to go all the way in the IPL 2023. The team's focus and hunger for success will be crucial as they face formidable opponents in the playoffs.
The fans of the Gujarat Titans can now look forward to witnessing more thrilling encounters as their team competes on the grand stage of the IPL playoffs. The journey has just begun, and the Titans are determined to make it a memorable one.