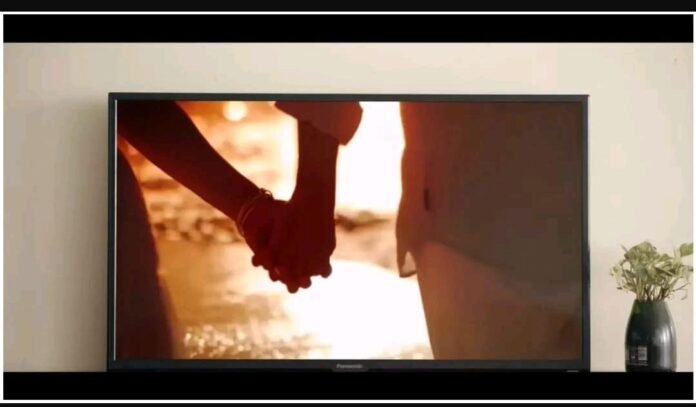 Mollywood actors Sharafudheen and Rajisha Vijayan are all set to create a laughter riot on the silver screen as they join hands for the upcoming entertainer film, 'Madhura Manohara Moham'. This much-anticipated romantic comedy promises to bring a fresh and humorous twist to the world of matrimonial ads, leaving the audience in splits. With these talented actors coming together, fans are eagerly awaiting the release of this lighthearted joyride that is sure to leave a lasting impression.
A Unique Spin on Matrimonial Ads: 'Madhura Manohara Moham' takes an unconventional approach by infusing humor into the realm of matrimonial ads, turning the traditional search for a life partner into a hilarious escapade. The film's teaser offers a glimpse into this amusing narrative, leaving viewers in stitches and sparking curiosity about what lies ahead. By cleverly subverting the usual seriousness associated with matrimonial ads, the film aims to explore the lighter side of relationships and societal expectations.
Sharafudheen's Comic Timing: Known for his impeccable comic timing, Sharafudheen has carved a niche for himself in the Malayalam film industry with his effortless ability to tickle the audience's funny bone. With his remarkable talent for delivering witty one-liners and impeccable expressions, he has become a go-to actor for comedy roles. In 'Madhura Manohara Moham', Sharafudheen is expected to bring his trademark humor to the forefront, making the film an enjoyable experience for fans of the genre.
Rajisha Vijayan's Versatility: Rajisha Vijayan, on the other hand, has been impressing audiences with her versatility and remarkable performances in various roles. From intense characters to endearing portrayals, she has proved her mettle time and again. With 'Madhura Manohara Moham', Rajisha is set to showcase her comedic side, adding a layer of charm to the film. Her ability to effortlessly switch between different emotions ensures that her pairing with Sharafudheen will be a treat to watch.
Promising Entertainer on the Horizon: The collaboration between Sharafudheen and Rajisha Vijayan has generated immense excitement among film enthusiasts. Their chemistry and impeccable comic timing, coupled with an intriguing storyline, promise a delightful cinematic experience. 'Madhura Manohara Moham' has all the ingredients to captivate the audience and leave them rolling in the aisles with laughter.
'Madhura Manohara Moham' holds great promise as it brings together the talents of Sharafudheen and Rajisha Vijayan in a rib-tickling romantic comedy that adds a hilarious spin to the world of matrimonial ads. With their impeccable comedic timing and charismatic performances, the duo is expected to create magic on screen. Fans of the genre and movie lovers, in general, are eagerly awaiting the release of this highly anticipated entertainer, ready to embark on a laughter-filled journey through the whimsical world of 'Madhura Manohara Moham'.