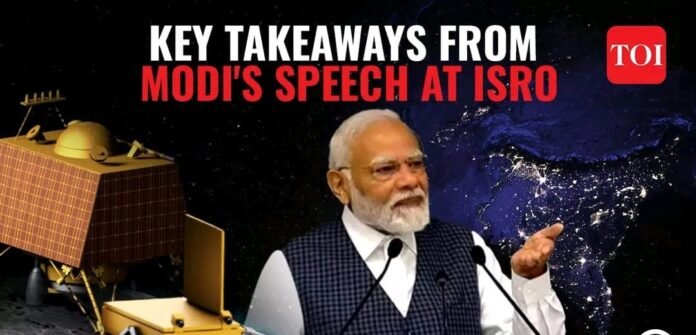 In a highly anticipated event, Prime Minister Narendra Modi is scheduled to deliver the 104th episode of his popular radio broadcast, "Mann Ki Baat," today. The nation awaits his insightful address, where he is expected to touch upon a diverse range of topics.
The "Mann Ki Baat" program has become a regular platform for the Prime Minister to directly connect with the citizens of India. With each episode, he addresses pressing issues, shares inspiring stories, and offers his perspective on various matters of national and international importance.
Listeners from all corners of the country have tuned in to hear the Prime Minister's thoughts on a wide array of subjects. From social initiatives to economic policies, from environmental concerns to technological advancements, PM Modi's radio address covers an impressive spectrum of themes.
As the country battles through the challenges posed by the ongoing global situation, anticipation is high regarding what messages and insights the Prime Minister will share in this particular episode. The 104th edition of "Mann Ki Baat" could provide valuable insights into the government's strategies, plans, and vision for the future.
The "Mann Ki Baat" program has consistently garnered attention for its ability to foster a sense of unity among the citizens, transcending geographical and cultural barriers. PM Modi's ability to communicate effectively and empathetically has contributed to the program's immense popularity.
Citizens and admirers alike have marked their calendars for today's broadcast, eager to gain a deeper understanding of the government's approach to prevailing challenges and their vision for the nation's growth. With the Prime Minister's reputation for addressing issues head-on and inspiring positive change, the 104th episode of "Mann Ki Baat" promises to be an engaging and insightful session.
Tune in to your radios and online platforms as Prime Minister Narendra Modi takes the airwaves for the 104th episode of "Mann Ki Baat." Stay updated with live coverage as we bring you the highlights and key takeaways from his address.