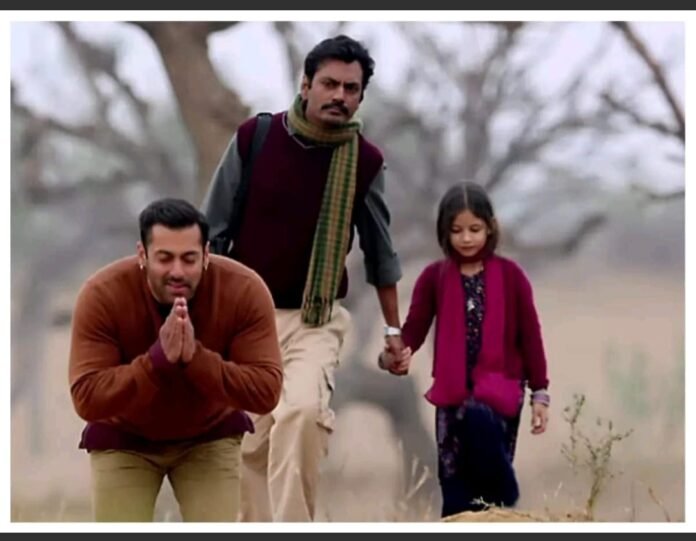 Salman Khan's Bajrangi Bhaijaan took the Indian film industry by storm when it released, captivating audiences with its heartfelt narrative and endearing characters. The heartwarming tale of a young Pakistani girl's extraordinary bond with a humble village man resonated deeply with viewers, making it one of the biggest box office successes in Bollywood's recent history. As fans continue to cherish the memories of this cinematic gem, anticipation mounts for a potential sequel that could further explore the emotional journey initiated by the original film.
Bajrangi Bhaijaan, directed by Kabir Khan, weaved a compelling narrative around the cross-border relationship between a mute Pakistani girl, Munni (played by Harshaali Malhotra), and Pavan Kumar Chaturvedi (played by Salman Khan), a benevolent devotee of Lord Hanuman. The film depicted Pavan's relentless efforts to reunite Munni with her family, embarking on an emotionally charged adventure that transcended national boundaries. Audiences were moved by the film's message of compassion, unity, and the enduring power of love, making it a resounding success.
Upon its release in 2015, Bajrangi Bhaijaan struck a chord with viewers across all demographics, earning critical acclaim and setting new benchmarks at the box office. The film's captivating storyline, coupled with standout performances from the talented cast, catapulted it into the esteemed 300 crore club, a rare achievement in the Indian film industry. The movie's immense popularity continued to grow even after its theatrical run, with subsequent television screenings and digital platforms garnering millions of viewership.
Given the overwhelming response and widespread adoration for Bajrangi Bhaijaan, fans have been eagerly awaiting news of a potential sequel. The emotionally charged climax left audiences yearning to witness the next chapter of Pavan and Munni's extraordinary journey. The film touched hearts in a way that few Bollywood productions have, and viewers are eager to witness the continuation of the heartwarming bond that defined the original film.
Recently, acclaimed actor Nawazuddin Siddiqui, who portrayed the character of Chand Nawab in the original film, expressed his thoughts on the potential sequel. In an interview, he revealed that despite the widespread speculation surrounding a sequel, he has not been approached for the project yet. However, he emphasized that the audience's desire for a continuation is undeniable, acknowledging the immense impact Bajrangi Bhaijaan had on the collective consciousness of moviegoers.
As Bajrangi Bhaijaan continues to hold a special place in the hearts of Bollywood fans, the anticipation for a sequel remains high. Salman Khan's portrayal of Pavan Kumar Chaturvedi, along with the film's powerful message of love and compassion, has left an indelible mark on Indian cinema. While the wait for an official announcement on a Bajrangi Bhaijaan sequel continues, fans remain hopeful that the next chapter in Pavan and Munni's enchanting tale will soon grace the silver screen, further touching the hearts of audiences worldwide.