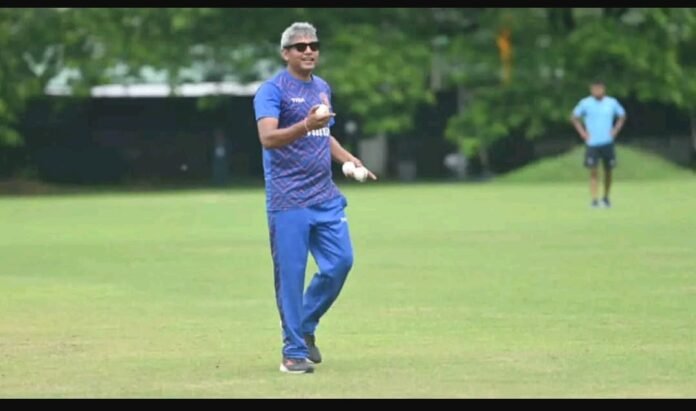 In a significant development in the world of cricket, former Indian cricket captain Ajay Jadeja has been appointed as the Team Mentor for the Afghanistan national cricket team in the upcoming One Day International (ODI) World Cup. This move comes as a testament to Jadeja's vast experience and expertise in the sport, which he will now bring to bear in nurturing and guiding the Afghan team.
Afghanistan, a rising force in international cricket, has made great strides in recent years. The inclusion of someone of Jadeja's caliber is expected to provide them with valuable insights and strategic support as they prepare to compete on the global stage.
Ajay Jadeja's illustrious career as a cricketer is well-known. He represented India in numerous ODIs and was known for his aggressive batting style and sharp fielding skills. His leadership qualities and understanding of the game make him a valuable addition to any cricketing setup. Jadeja's experience in handling high-pressure situations and his ability to mentor and motivate players will be a great asset to Afghanistan.
This announcement has generated excitement among Afghan cricket fans and players alike. It symbolizes Afghanistan's commitment to continuous improvement and their desire to make a significant impact in the ODI World Cup. With Jadeja's mentorship, they will have access to a wealth of knowledge and insights that can help them perform at their best.
The ODI World Cup is a prestigious tournament that brings together the best cricketing nations from around the world. Afghanistan's inclusion in this tournament is a testament to their growth in the sport, and Jadeja's role as Team Mentor further underscores their ambition to succeed at the highest level.
As the ODI World Cup approaches, all eyes will be on Afghanistan, and with Ajay Jadeja guiding them, the cricketing world can expect to witness an Afghan team that is well-prepared, confident, and ready to take on the challenge. It is an exciting time for Afghan cricket, and Jadeja's mentorship is sure to play a crucial role in their journey in the upcoming tournament.