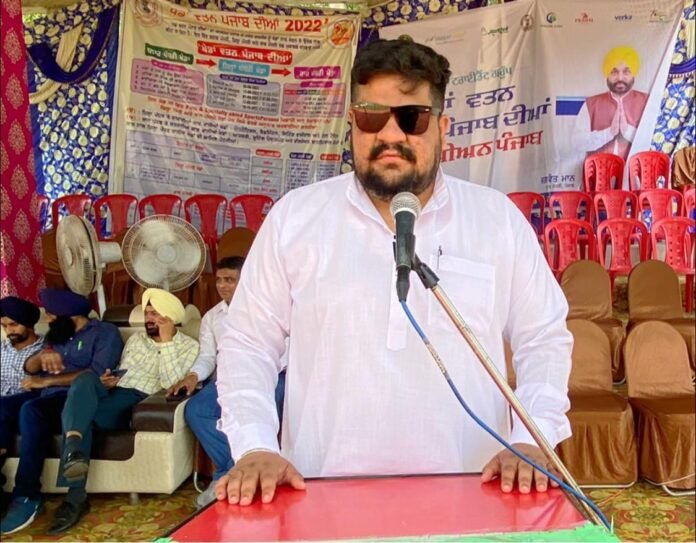 Parambir Singh Rana, widely recognized in Punjab, has made a name for himself as a prominent social worker and political figure. Born on July 26, 1990, to Daljeet Kaur and Kulwantbir Singh, he hails from the renowned Ghoman village in the Gurdaspur district of Punjab. His grandfather, Jaswant Singh, served as the ex-sarpanch of Ghoman.
Coming from a family with a strong political background, Parambir Singh Rana's father, Kulwantbir Singh, also held the position of ex-sarpanch in Ghoman village. Ghoman, also known as Baba Namdev Nagar Ghoman, is an area that holds historical significance. Parambir Singh is affectionately known as Rana Ghoman.
Parambir Singh Rana's close family ties include being the nephew of ex-cabinet minister Punjab, Captain Balbir Singh Batth. He is also the cousin brother of Tarlok Singh Batth, who served as the ex-chairman of the Jila Prishad Gurdaspur and the ex-chairman of the Punjab Agro Industry in the Punjab government.
Actively involved in politics, Parambir Singh Rana served as a member of the Working Committee of the Shiromani Akali Dal Dal Punjab from 2015 to 2017. He is known for his political acumen and dedication to social work, earning him the reputation of a public figure in Punjab.
In 2021, Parambir Singh Rana and his father, along with 35 sarpanchs, several ex-sarpanchs, and ex-block samiti members, joined the Aam Admi Party. They also supported AMM ADMI PARTY CANDIDATES MLA ADVOCATE AMARPAL SINGH . They winn all the villagers with huge margrn . Their relentless efforts resulted in winning all the wards of their village.
Parambir Singh Rana has forged connections with numerous ex-cabinet ministers and former members of parliament, further solidifying his political influence. Currently, he is actively assisting MLA Advocate Amarpal Singh in expanding their team.
When asked about his aspirations, Parambir Singh Rana emphasized that he seeks the love and respect of his supporters, rather than positions within the government or party. He expressed his commitment to ensuring the Aam Admi Party's resounding success in future elections. Parambir Singh Rana has worked tirelessly, particularly during the Jalandhar by-election, supporting the Aam Admi Party. He has dedicated himself to helping the underprivileged and motivating youth to engage in sports activities.
Parambir Singh Rana's contributions to society and his political endeavors have garnered immense appreciation. The team wishes him all the best in his future endeavors.