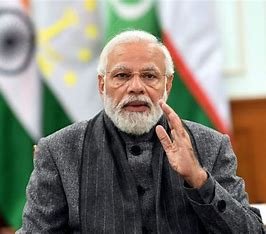 Prime Minister Narendra Modi and Vietnamese Prime Minister Pham Minh Chinh recently held wide-ranging talks aimed at bolstering bilateral ties and exploring avenues for cooperation in various sectors. The meeting took place on the sidelines of the Group of Seven (G7) summit in Hiroshima, Japan.
During the discussions, both leaders expressed their commitment to taking the India-Vietnam relationship to new heights. The Ministry of External Affairs (MEA) tweeted about the meeting, highlighting the focus on expanding cooperation in trade and investment, defence, resilient supply chains, energy, science and technology, human resource development, and culture.
Trade and investment emerged as a key area of discussion, reflecting the shared interest in strengthening economic ties. Both countries recognize the immense potential for further growth and have expressed their commitment to enhancing bilateral trade and investment flows. Efforts will be made to identify new sectors for collaboration and promote two-way investments.
Defence cooperation also featured prominently in the talks. Recognizing the strategic importance of the Indo-Pacific region, both leaders discussed regional developments and emphasized the need for cooperation in ensuring a free, open, and thriving Indo-Pacific. The Association of Southeast Asian Nations (ASEAN) and its role in promoting regional stability and prosperity were also part of the conversation.
Energy cooperation emerged as another crucial aspect of the discussion. Both countries have significant energy requirements and see opportunities for collaboration in areas such as renewable energy, clean technology, and energy security. Sharing expertise and best practices in these areas can contribute to sustainable development and address the global challenge of climate change.
The talks between Prime Minister Modi and Prime Minister Pham Minh Chinh underscored the strong historical and cultural bonds between India and Vietnam. People-to-people ties and cultural exchanges were emphasized as important avenues for deepening mutual understanding and friendship.
The meeting between the two leaders took place against the backdrop of China's increasing military presence and territorial disputes in the Indo-Pacific region. India, the United States, and other world powers have been advocating for a free, open, and inclusive Indo-Pacific. The discussions between Prime Minister Modi and his Vietnamese counterpart reaffirmed their commitment to regional security and stability.
Prime Minister Modi's participation in the G7 summit reflects India's growing importance as a global player. It provided an opportunity for India to engage with major world leaders and contribute to discussions on crucial global issues.
The talks between Prime Minister Narendra Modi and Prime Minister Pham Minh Chinh have set a positive tone for the future of India-Vietnam relations. The discussions focused on expanding cooperation in various sectors, ranging from trade and investment to defence and energy. As both countries seek to enhance their strategic partnership, these talks will undoubtedly pave the way for deeper collaboration and mutual benefit in the years to come.