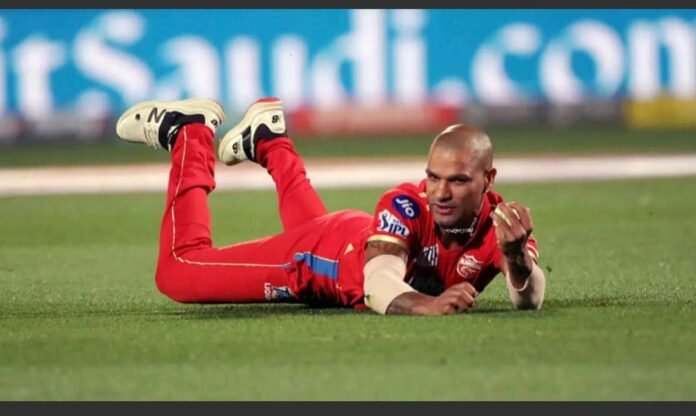 In a thrilling Indian Premier League (IPL) encounter at the Himachal Pradesh Cricket Association Stadium in Dharamsala, Punjab Kings (PBKS) captain Shikhar Dhawan left spectators in awe with a sensational catch to dismiss Delhi Capitals (DC) skipper David Warner. Dhawan's exceptional fielding skills and leadership were on full display as he led his team to a memorable victory.
The match between PBKS and DC showcased the intense competition that characterizes the IPL. As Warner, a formidable batsman, stepped up to face the Punjab Kings' bowling attack, anticipation filled the air. The stage was set for a riveting battle between two experienced cricketers.
With the game in the balance, Warner launched an aggressive stroke off the bowling of PBKS pacer. The ball seemed destined for the boundary, threatening to swing the momentum in DC's favor. However, Dhawan, stationed at a strategic fielding position, reacted with lightning speed.
Dhawan, known for his agility and safe pair of hands, covered ground swiftly, diving full stretch to his right. In a moment of sheer brilliance, he plucked the ball out of the air, mid-flight, leaving both fans and players stunned. The crowd erupted in applause as Dhawan completed the catch cleanly, dismissing Warner.
This sensational catch by Dhawan not only showcased his exceptional fielding prowess but also exemplified his commitment to leading from the front. As captain of the Punjab Kings, Dhawan's exemplary fielding sets a high standard for his teammates and inspires them to give their all on the field.
The dismissal of David Warner proved to be a turning point in the match, as Punjab Kings gained a vital breakthrough. Inspired by Dhawan's catch, the team's morale soared, leading them to put up a spirited performance in both batting and bowling departments. Punjab Kings eventually emerged victorious in a thrilling encounter.
Dhawan's catch will undoubtedly be remembered as one of the standout moments of the IPL season. It showcased the athleticism, skill, and sheer determination that make cricket such an exciting sport. Dhawan's remarkable fielding not only helped his team win but also added to his growing reputation as one of the finest fielders in the game.
As the IPL continues to captivate cricket fans worldwide, moments like Dhawan's stunning catch remind us of the game's ability to deliver incredible displays of skill and sportsmanship. With each passing match, players like Dhawan continue to push boundaries and elevate the sport to new heights, leaving fans eagerly anticipating what the future holds for cricket's most prestigious T20 tournament.