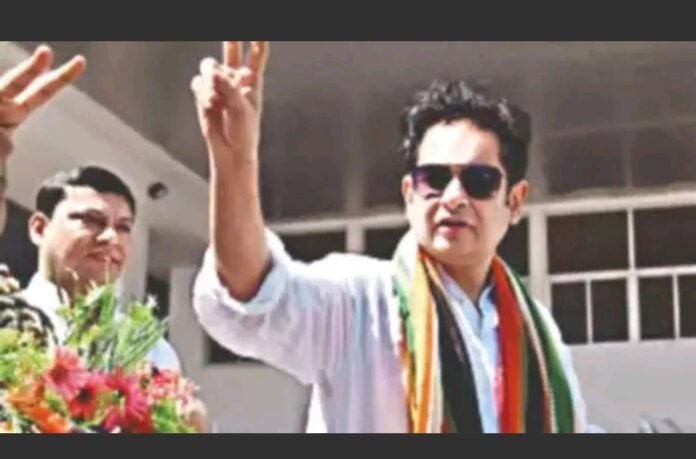 In a scathing critique of Bharatiya Janata Party (BJP) leaders, Pradyot Kishore Debbarman, the chairman of the main opposition party Tipra Motha in Tripura, has expressed disappointment over the unfulfilled promises made by Union Home Minister Amit Shah and Assam Chief Minister Himanta Biswa Sarma regarding the constitutional solutions for the tribal communities in the state.
Debbarman, who hails from the royal lineage of the region, has been a vocal advocate for the rights and welfare of the tribal population in Tripura. His criticism comes amidst growing concerns over the lack of progress in addressing the long-standing issues faced by the indigenous communities.
The leader specifically pointed out the failure of Shah and Sarma to deliver on their commitments regarding constitutional solutions for the tribals. These promises were seen as essential steps towards safeguarding the rights, culture, and overall well-being of the tribal population in Tripura.
With the constitutional solutions being a significant demand of the tribal communities, their unfulfillment has led to disillusionment and discontent among the people. Debbarman's strong criticism reflects the frustration felt by many who had hoped for positive change under the BJP-led government.
The issue of tribal rights and autonomy has been a contentious one in Tripura, given the demographic composition of the state. The tribal population constitutes a significant portion of the population, and their concerns regarding land rights, political representation, and cultural preservation have long been at the forefront of political discourse.
Debbarman's rebuke serves as a reminder to the ruling BJP that the promises made during electoral campaigns must be followed through with concrete actions. The failure to do so not only undermines trust in the political leadership but also jeopardizes the prospects of sustainable development and social harmony in the region.
As the chairman of the Tipra Motha party, Pradyot Debbarman's critique carries weight and resonates with a considerable portion of the population, particularly among the tribal communities. His vocal stance on tribal issues and dedication to their cause have earned him a reputation as a prominent advocate for their rights.
It remains to be seen how the BJP leaders respond to Debbarman's criticism and whether they take concrete steps towards addressing the constitutional concerns of the tribal communities in Tripura. As the voices demanding action grow louder, the need for meaningful dialogue and inclusive solutions becomes increasingly urgent.