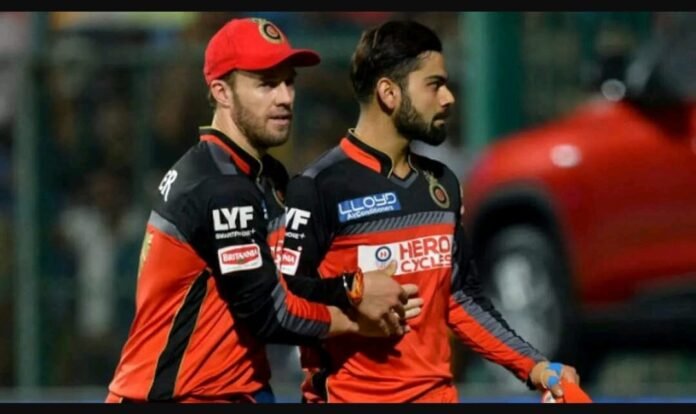 Introduction:
In a decision that sent shockwaves through the cricketing world, South African batting maestro AB de Villiers announced his retirement from international cricket in 2021. Known for his dynamic stroke play and unparalleled versatility, de Villiers leaves behind a remarkable legacy spanning over a decade. His departure leaves a void in the South African team, as well as in the hearts of cricket fans worldwide.
Career Highlights:
AB de Villiers' career was a testament to his immense talent and unwavering passion for the game. He burst onto the international scene in 2004 and quickly established himself as one of the most gifted batsmen of his generation. Equally comfortable in all formats, de Villiers captivated fans with his innovative shot selection, lightning-fast reflexes, and the ability to single-handedly change the course of a match.
His statistics speak volumes about his prowess at the crease. De Villiers scored over 8,000 runs in Test cricket at an average of 50.66, including 22 centuries and 46 half-centuries. In One Day Internationals (ODIs), he amassed more than 9,000 runs at an impressive average of 53.50, with 25 centuries and 53 half-centuries. Additionally, he showcased his T20 skills in various domestic and international leagues around the world.
Impact on the Game:
De Villiers' impact extended beyond his remarkable numbers. He redefined the role of a modern batsman with his 360-degree shot-making, audacious strokes, and unmatched ability to innovate under pressure. His ability to effortlessly switch gears and adapt to any situation made him a true match-winner.
Moreover, de Villiers' exceptional fielding skills were often as awe-inspiring as his batting. He was known for his acrobatic catches, lightning-quick run-outs, and unparalleled athleticism on the field. Such was his impact that he became a source of inspiration for young cricketers across the globe.
Fond Memories:
Throughout his career, de Villiers provided fans with numerous unforgettable moments. From his record-breaking 31-ball century against the West Indies to his match-winning knocks in pressure situations, he consistently showcased his ability to rise to the occasion. Whether it was in the white clothing of Test cricket or the colorful jerseys of limited-overs formats, de Villiers' performances were a treat for cricket enthusiasts worldwide.
Looking Ahead:
While de Villiers' retirement from international cricket is undoubtedly a loss for the sport, his legacy will continue to inspire future generations. As he bids farewell to the international stage, fans and fellow players will cherish the memories he created and the mark he left on the game.
While there have been occasional rumors and speculations about a potential comeback, de Villiers has not made any official statements regarding a return to international cricket. Cricket enthusiasts will eagerly follow his post-retirement endeavors, keeping a glimmer of hope alive for the chance to witness his brilliance on the field once again.
Conclusion:
AB de Villiers' retirement from international cricket marks the end of an era in South African cricket. With his explosive batting, remarkable fielding skills, and ability to leave spectators in awe, he has undoubtedly secured his place as one of the modern greats of the game. While his presence will be missed, the impact he has had on the sport will continue to resonate for years to come.