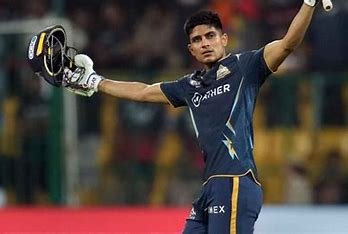 In a delightful turn of events, young cricket sensation Shubman Gill has embarked on a thrilling off-field adventure, lending his voice to the Indian Spider-Man in the upcoming animated movie 'Spider-Man: Across the Spider-Verse'. The 23-year-old batting prodigy, known for his impressive performances on the cricket pitch, has now embraced the role of Pavitr Prabhakar, the web-slinging hero from the multi-verse.
Gill's passion for Spider-Man dates back to his childhood, making the decision to accept the voice-over offer an easy one. As he shared, "It was the first ever superhero movie that I watched as a kid. So, it was an instant yes when the team approached me for the dubbing." Being a Marvel movie fan himself, Gill eagerly took on the challenge of lending his voice to the beloved character.
With the film set to release on June 1, excitement is soaring among fans, especially Gill's Punjabi friends, who have been showering him with love and support. Their enthusiasm is a testament to Gill's popularity and the anticipation surrounding the Indian Spider-Man's big-screen debut.
When asked about his experience dubbing in different languages, Gill expressed his comfort with the Punjabi version, considering it his mother tongue. Having previously dubbed for the Hindi version, he found it easier to convey emotions in Punjabi, portraying the character with a natural flair.
While Gill remains focused on his cricketing career, he remains open to exciting opportunities in the world of acting. Despite his busy schedule, he expressed his willingness to explore acting assignments that genuinely excite him or resonate with his personal interests.
'Spider-Man: Across the Spider-Verse' is not only a milestone for Gill but also a celebration of the growing diversity in Indian cinema. The film is set to release in multiple regional languages, including English, Tamil, Telugu, Kannada, Malayalam, Gujarati, Marathi, and Bengali. This expansive release showcases the film's commitment to reaching a wider audience and promoting inclusivity.
As cricket fans eagerly await Shubman Gill's return to the pitch, his brief foray into the world of superheroes adds another chapter to his inspiring journey. Whether he's wielding a bat or lending his voice to a beloved character, Gill continues to captivate hearts with his talent and versatility. 'Spider-Man: Across the Spider-Verse' promises to be a thrilling adventure, with Gill's contribution amplifying the excitement for fans across the country.