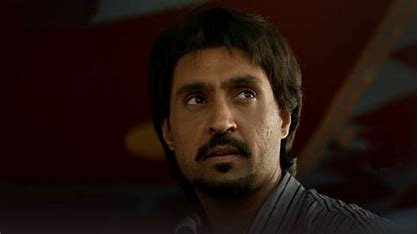 Imtiaz Ali, renowned filmmaker, and Netflix recently unveiled the first look teaser of their upcoming film, "Amar Singh Chamkila," which delves into the extraordinary life of an iconic music star from Punjab in the 1980s. Directed by Ali himself, the movie stars the talented duo of Diljit Dosanjh and Parineeti Chopra in the lead roles.
"Amar Singh Chamkila" narrates the captivating true story of Amar Singh Chamkila (played by Diljit Dosanjh), Punjab's original rockstar who transcended the barriers of poverty to attain unprecedented popularity through his powerful music. However, his rise to fame also ignited the ire of many, ultimately leading to his untimely assassination at the young age of 27. Chamkila, widely regarded as one of Punjab's greatest live stage performers, still holds the record for being the highest-selling artist of his time.
For Imtiaz Ali, bringing Chamkila's story to the silver screen has been a unique journey. He expressed his gratitude for having actors as talented as Diljit Dosanjh and Parineeti Chopra on board, especially since the film involves live singing. Ali's collaboration with Netflix further allows the story to reach millions of viewers globally, adding to the film's resonance.
Ruchikaa Kapoor Sheikh, Director of Original Films at Netflix India, expressed her exhilaration at working on this monumental project with Ali. She emphasized Netflix's commitment to showcasing diverse stories from across India and believed that "Amar Singh Chamkila" would captivate audiences worldwide.
Dosanjh, known for his previous Hindi film ventures like "Phillauri," "Udta Punjab," and "Good Newwz," acknowledged the challenging nature of portraying Amar Singh Chamkila. He was thrilled to return to Netflix with another compelling narrative, praising the dedicated team that brought this beautiful story to life.
The film's music, a crucial element in Chamkila's tale, has been composed by the legendary AR Rahman, an Oscar-winning composer who has previously collaborated with Imtiaz Ali on films like "Rockstar," "Highway," and "Tamasha." Dosanjh, himself an accomplished singer, described working with Rahman as a meditative experience.
Parineeti Chopra, essaying the role of Amarjot, Chamkila's wife and singing partner, expressed her gratitude for the opportunity to work with Ali and Dosanjh. She considered singing a passion and fulfilled a long-awaited dream by collaborating with the legendary AR Rahman. Parineeti believed that with Netflix's global platform, their film would touch hearts far and wide, allowing Chamkila's inspiring tale to resonate with fans worldwide.
The tragic end of Chamkila and Amarjot, along with two members of their band, in an unresolved assassination in 1988, adds further intrigue and depth to the narrative. Audiences eagerly await the release of "Amar Singh Chamkila" in 2024, as they anticipate an immersive cinematic experience that will shed light on the extraordinary life of Punjab's beloved musical icon.
"Chamkila: The Rising Rockstar" promises to be a powerful and emotional portrayal of a music legend's journey, showcasing the indomitable spirit and unmatched talent of Amar Singh Chamkila. With a stellar cast, the artistic vision of Imtiaz Ali, the musical brilliance of AR Rahman, and the global reach of Netflix, this film is poised to captivate audiences and leave a lasting impact worldwide.