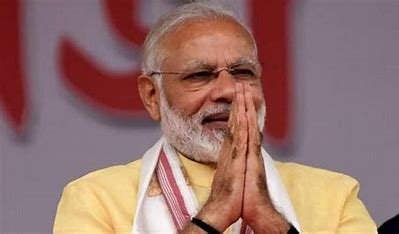 Prime Minister Narendra Modi is set to inaugurate a three-day international museum exposition, marking a significant event in India's cultural calendar. The expo, which will be held at Pragati Maidan from May 18-20, is part of the second phase of the Azadi ka Amrit Mahotsav, a celebration of India's 75 years of independence. Coinciding with International Museum Day, the inauguration promises to be a grand affair.
The scale of participation in the expo is immense, with approximately 1,200 museums from India and various other countries slated to take part in its various segments. The event features three exhibitions, including a showcase of 75 "star objects" drawn from prestigious collections of over 25 museums and institutions across India. These objects encompass a mix of original physical artifacts, replicas, and digital versions, ensuring a diverse and engaging experience for visitors.
Notable international museums participating in the expo include the Victoria & Albert Museum in London, the Hopp Museum of Budapest, the Pushkin Museum of Russia, and a museum from Abu Dhabi. From India, esteemed institutions such as the National Museum in New Delhi, the Chhatrapati Shivaji Maharaj Vastu Sangrahalaya in Mumbai, and the Indira Gandhi Rashtriya Manav Sangrahalaya in Bhopal will also showcase their collections.
The expo aims to stimulate a comprehensive conversation on the role of museums as cultural centers and their significance in India's cultural diplomacy. It provides a platform for professionals in the field to exchange ideas and contribute to the evolution of museums in India.
During the opening ceremony, Prime Minister Narendra Modi will unveil the expo's mascot, an image of the prehistoric dancing girl from Mohenjo-daro stylized in Channapatna toy form. He will also launch a "virtual walkthrough" of the upcoming National Museum at North Block and South Block, known as the Yuge Yugeen Bharat National Museum. Additionally, a 12-level app-based video game called 'Indian Museum Tycoon' will be launched, offering an interactive experience for enthusiasts.
The expo will feature masterclasses, thematic panel discussions, and oral storytelling sessions to further enrich the visitors' understanding of India's rich cultural heritage. It will also witness the release of a directory of Indian museums, a pocket map highlighting cultural spaces, and a deck of 75 cards featuring various museums across the country.
With its extensive lineup of exhibitions and activities, the international museum expo promises to be a significant milestone in promoting India's cultural treasures and fostering global collaborations in the realm of museums. It showcases the country's commitment to preserving and celebrating its diverse heritage while embracing technological advancements to enhance the visitor experience.