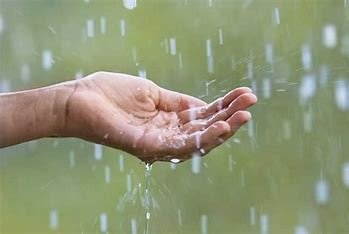 In a much-needed respite from scorching heat, rains have been lashing many parts of Haryana and Punjab, according to the Meteorological Department. The downpour, which began on May 24, has brought relief to the people from the hot weather conditions that had been prevailing in the region.
The morning weather report from the department indicated that several places in Haryana were lashed by overnight rains. The list included cities such as Hisar, Karnal, Narnaul, Rohtak, Bhiwani, Kurukshetra, and Rewari. Additionally, Bathinda and Faridkot in Punjab also received a fair share of rainfall.
The continuous showers have led to a significant dip in temperatures across both states and their joint capital, Chandigarh. Maximum temperatures have been hovering below normal limits for the past few days, bringing relief to the residents who had been enduring the sweltering heat.
The rainfall has not only provided relief from the scorching heat but has also brought numerous benefits to the agricultural sector. Farmers in the region, who were grappling with water scarcity, will now have access to ample water for their crops. The replenishment of groundwater reserves will be instrumental in supporting the agricultural activities and ensuring a healthy harvest.
Apart from the agricultural advantages, the rains have also improved the overall air quality. The showers have washed away the dust and pollutants, resulting in cleaner and fresher air. This is a welcome change for the residents, as they can now breathe in a healthier environment.
However, while the rains have brought relief, they have also posed challenges in some areas. The heavy downpour has led to waterlogging and localized flooding in certain low-lying regions. Authorities are working diligently to address these issues and ensure the safety of the affected areas.
As the rainfall continues intermittently, it is essential for the residents to stay prepared and take necessary precautions. They should be cautious while commuting, as the roads may become slippery. Additionally, it is advisable to keep a check on weather updates and heed any warnings or advisories issued by the Meteorological Department or local authorities.
The recent rains in Haryana and Punjab have brought much-needed relief from the scorching heat and have significantly lowered temperatures. The agricultural sector will benefit from the ample water supply, while the improved air quality is a positive change for the overall well-being of the residents. Despite the challenges posed by waterlogging, the authorities are working towards mitigating the situation. With the intermittent showers expected to continue, it is crucial for the residents to remain cautious and stay informed about the changing weather conditions.