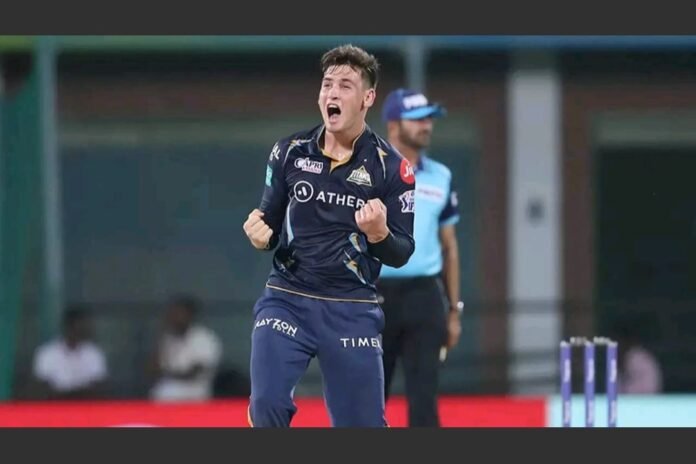 In a thrilling encounter between the Gujarat Titans (GT) and the Chennai Super Kings (CSK) during Qualifier 1 of the ongoing IPL, left-arm spinner Noor Ahmad showcased his exceptional skills by delivering a mesmerizing ball that dismissed CSK's power-hitter Shivam Dube. The match took place on Tuesday at the iconic MA Chidambaram Stadium in Chennai.
Noor Ahmad, who has been enjoying a remarkable streak in the IPL, continued to impress with his incredible performance. The young spinner demonstrated his immense talent by producing a delivery that left everyone awestruck. The ball pitched perfectly on the desired line and length, deceiving Dube completely.
Dube, known for his ability to strike big shots, found himself at the receiving end of Noor Ahmad's brilliance. The spinner's magical delivery not only beat Dube's bat but also went on to knock over his leg stump. It was a moment of pure ecstasy for Noor Ahmad and the Gujarat Titans, as they celebrated the crucial wicket.
The encounter between GT and CSK had been highly anticipated, considering both teams' strong performances throughout the tournament. Noor Ahmad's exceptional delivery not only provided a breakthrough for his team but also showcased the skill and determination of the young spinner.
Noor Ahmad's performance in the IPL has been nothing short of exceptional. With consistent displays of talent and the ability to outfox batsmen, he has made a significant impact in the tournament. His success against a prominent player like Shivam Dube further solidifies his reputation as a rising star in the cricketing world.
As the IPL continues to captivate fans across the globe, Noor Ahmad's sensational delivery against Dube will be remembered as one of the standout moments of the tournament. It serves as a reminder of the extraordinary talent and excitement that the IPL consistently brings to cricket enthusiasts.
With the tournament progressing towards its climax, the spotlight will undoubtedly remain on Noor Ahmad and his exceptional skills. As fans eagerly await the next chapter of this enthralling competition, they can't help but wonder what extraordinary feats Noor Ahmad will achieve in the remaining matches.